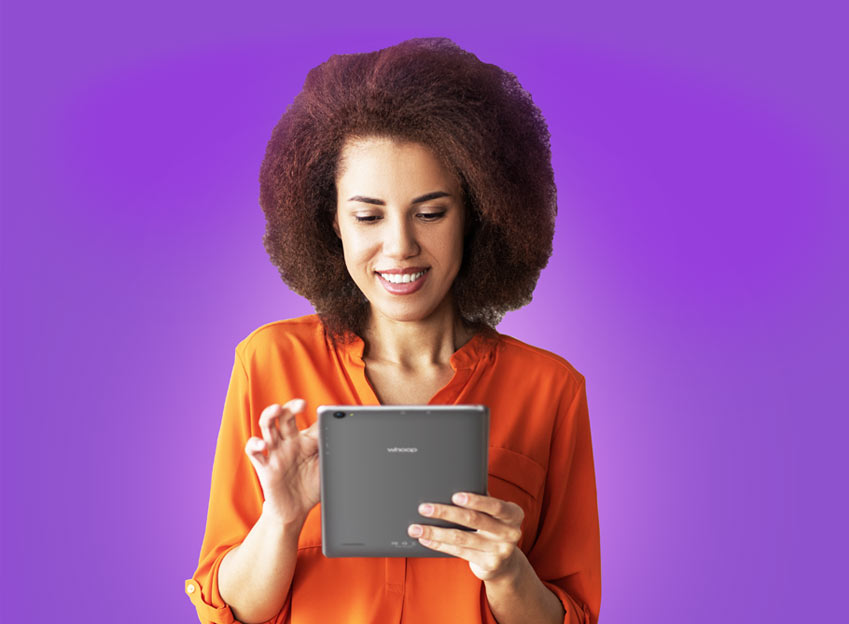 Get A New Tablet
Already Have SNAP, WIC or Medicaid? Then Apply to Get a NEW Tablet for a small $11.00 co-pay + FREE Internet through the Affordable Connectivity Program (ACP).
If you are already receiving government benefits like Medicaid, SNAP, WIC, Pell Grants or SSI, you may qualify in minutes!
Here are the steps on how to apply for the ACP if you already receive a government benefit:
Click on the "Apply Now" Button Below
Fill out the required information
Select the government benefit that you receive.
Submit your application
It's That Simple!
If you are approved for the ACP, you will receive a notification email with instructions.
Let's Get You Connected Today! What's Better Than FREE and FAST Internet?
Apply Now
Let's Get You Connected Today! What's Better Than FREE and FAST?
FREE Monthly Data
Receive a 15 GB monthly data plan FREE on your tablet to work, stream, or chat. NEW WHOOP Tablet
Receive a BRAND-NEW WHOOP TABLET ready to go. Our tablet has a one-time co-payment of $11. NO Monthly Fees or Contracts
No more monthly bills or internet fees! Every megabit received from our data service is FREE. BLAZING Connectivity
Stream your favorite movies, chat, and stay connected!
Let's Get You Connected!
The Affordable Connectivity Program is a government-sponsored program that provides discounts on internet service and connected devices for households which meet certain income requirements.
Apply & QualifyWith The ACP Today!